Blog Archives
Some thoughts on the death of Osama Bin Laden, written as part of a collection of tweets and thoughts by writers and Shayooks at MuslimMatters
---
As a Pakistani, the news of Osama Bin Laden's death brought a mixture of emotions:
Relief – Well that's one less "problem" to worry about.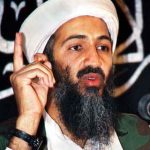 Skepticism – Yeah right, he was in Abbottabad! Just how in the whole world was he a stone's throw from the Military training academy in Kakul and no one knew about it?
Dismay – The claim that he was in Pakistan all these years was true!
Fear – May Allah protect us (the citizens of Pakistan) from the backlash that is surely going to stem from this.
Cynicism – So what if he's dead? There are many more such monsters out there that will continue to haunt us.
Anger – Why is the Pakistani government / military not issuing any statements about an event in which they obviously participated.
Mistrust – Was Osama Bin Laden really alive all these years? Or was he part of some grand conspiracy? Why did they do a sea burial without showing the body to anyone?
Sadness – A misguided individual died without being able to see the light.
After trying, unsuccessfully, to get my son out of bed to get ready for school, I sat on the bed and checked my email.
The subject "Turn on CNN or whatever news station you listen to" catches my eye!
Seems like the US has Bin Laden's body. Obama is going to give a speech in a few mins!
A quick channel flip on the TV (sorry Diego, Bin Laden was more important right then). Lo and behold we have the CNN people claiming OBL died last week in a "mansion near Islamabad". So the next move is to see what my tweeps on Twitter say. And then this post on Osama and whether he's alive (reproduced below) I wrote back in June 2009 pops up in my head!
Seems like OBL has finally run out of lives. Killed in an operation carried by US Forces in Abbottabad, in an operation inadvertently tweeted by fellow Pakistani Tweeter Sohaib Athar.  Well in a way good riddance really, however, the question that leaves to be asked is:
With killing of #Osama #OBL, the search for new America's Most Wanted Super-Villian has officially begun. Submit ur pick to whitehouse.gov!—
Muslim Matters (@MuslimMatters) May 02, 2011
Oh and for the record, to all the media people saying he was killed "near Islamabad", Abbottabad is not near Islamabad!
DiscoMaulvi
---
Osama Bin Laden, the 25th son of Mohammed Bin Laden, a Saudi billionaire of Yemeni origins, carries a USD 25 Million price tag on his head. Among his alleged claim to fame are being Number One on the FBI Top 10 Most Wanted list, wanted for the bombing of US Embassies in Tanzania and Kenya (1998), creating a gaping hole in the skyline of New York City (what is commonly referred to as 9/11), and finding a way to speak from the grave.
Around the end of 2001, OBL was thought to be dead by several governments around the world, including that of George W. Bush. His video released in December 2001 prompted the following comments from CNN Terrorism analyst Peter Bergen:
"This is a man who was clearly not well. I mean, as you see from these pictures here, he's really, by December he's looking pretty terrible. But by December, of course, that tape that was aired then, he's barely moving the left side of his body. So he's clearly got diabetes. He has low blood pressure. He's got a wound in his foot. He's apparently got dialysis … for kidney problems.

I mean, this is a man who has a number of health problems, apart from the fact that anybody running around the Afghan mountains is not going to be in great shape."
A wounded, almost dying OBL in 2001 revived miraculously and was in the best of health in 2004 (must be that great hospital in Tora Bora or a real life Benjamin Button). Following this, over the years, several people have voiced their belief that OBL was no longer amongst us. Hamid Karzai, Benazir Bhutto, Pervez Musharraf, FBI, and Israeli Intelligence all have publicly stated that OBL is dead.
2001 and 2004 – Miraculous cure?
Based on the intelligence and the statements of the above mentioned, it can only be that OBL was conveniently replaced by an actor. Since then he (and his boy Ayman Al-Zawahiri) have a knack of appearing with a new production conveniently coinciding with major events on the US Political calendar. Just last week, a group of friends were discussing how OBL, Mullah Omar, and Zawahiri were missing in action. And this week to coincide with Obama's maiden trip to the Middle East and Richard Holbrooke's visit to Pakistan, we see OBL speak up from the dead. How convenient.
OBL & Zawahiri (in 2001)
What lends credence to the beliefs of many, of OBL now inhabiting a Tora Bora on the other side of the mortality divide, is that the last video of OBL was seen in October 2004 (OBL's messages) and all subsequent messages from OBL have been audio tapes or videos with a voice over. Thus, it is theorized that the man we now believe to be OBL is in fact an actor. More on this can be found here.
But whether this OBL is the real man, or whether he is a better and more improved version (OBL 2.0 or Osama Bin Elvis as Angelo M. Codevilla refers to him), the question that one should ask is this. Why is it that a man whose head carries a tag of more than USD 25 million has not been found yet? Surely someone out there would be so tempted by that figure. And why can't the US (or any other country's intelligence agencies) find OBL? In an era where you can see someone on the street of New York using Google Earth from Antarctica, is it really that hard to find this guy? Or is it just that everyone's looking in the wrong place? Instead of the mountains of Afghanistan (or even Pakistan as some speculation goes), maybe the US Intelligentsia should be looking for OBL 2.0 in a desert 83 miles from Las Vegas.
Some Suggested Links
Is Obama Really Osama?
Where in the World is Osama Bin Laden?
Where in the World is Osama Bin Laden? – Documentary
OBL 2.0 – A Terrorist Resurrected
OBL Dead – President Zardari

As I mentioned in my last post, the wife and I headed this year to Makkah for Hajj, an annual pilgrimage performed by around 03 million people. Being the last pillar of the Islamic faith, it is a duty upon every Muslim who has the means to afford the trip and who has the physical ability to perform the strenuous trip.
The Masjid Al-Haraam (translated as the Sacred Mosque) in Makkah is the physical focal point of Islam, being the location of the Ka'aba, a simple cube structure which was built by the Prophet Ibrahim (Abraham) and his son Prophet Ismail (Ishmaeel) (May Peace be upon them). This structure marks the spot which Adam and Eve used as the first place of worship on Earth.
Since the time of Prophet Ibrahim, the Arabs would perform pilgrimage to this House of Worship once a year, in the Arabic lunar month of Dhul-Hijjah. Even when they had left the monotheistic faith of Ibrahim and taken close to 360 idols as their means of access to God, this pilgrimage continued.
The advent and the eventual spread of Islam all over the Arabian peninsula (and most of Europe and Central Asia), removed these idols and restored the Arabs to the monotheistic faith of their forefather Ibrahim. Since Islam was a continuation of the message brought by Ibrahim and his progeny, among whom were Prophet Moosa (Moses) and Isa (Jesus) (May Peace be upon them all), it incorporated this annual pilgrimage as one of it's pillars, modifying it to a purer form, removing all aspects of idolatry from it. thus, to this day, every year, Muslims embark on this journey in the memory of prophet Ibrahim and Ismail (PBUT).
As a pilgrim, one of the biggest challenges one faces is during the days right before the Hajj day and just immediately after, is being able to move around easily at the Masjid. This is due to the fact that almost all pilgrims are located in Makkah during these days and a majority of these gather at the Masjid Al-Haraam for their prayers. The capacity of the mosque itself is just under a million, but the overflow on the adjoining area outside and the streets etc reaches around 1.30 million or so. Indeed control of such a crowd, gathered in one place, is a task that is indeed daunting and requires planning and discipline. The crowds are such that they extend from the Masjid all the way in the surrounding areas, such that the rows made for prayers actually form inside the lobby of the hotels in the perimeter of the Masjid and on the streets.
With the population of the Muslims rapidly increasing, both due to a high birth rate as well as countless people reverting to the true faith, the need to make room for more is felt. Indeed to accommodate another 01 million people there would be incredulous. The video below shows the plans that the Saudi government is making for making more space for the pilgrims. The idea, if implemented as shown, is an architectural feat and would greatly improve the space available for the pilgrims during Hajj and the month of Ramadan.
Expansion plans of the Masjid Al-Haraam in Makkah
Links
Recounting Hajj – An excellent series by SaqibSaab at MuslimMatters